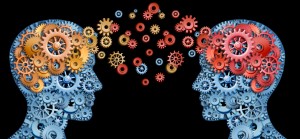 Drs Anthony J Levinson and Sarah Garside announced today plans to update their suite of neuropsychiatry pocket reference guides. The job aides and performance support tools are marketed through their www.neuropsychiatry.ca website.
"While pocket guides are still a useful format, more and more med students, residents and practicing health care providers rely on digital reference guides now. We're going to start converting our best selling products to make them mobile device/smartphone ready," said Dr Levinson, an Associate Professor at McMaster University, and the John Evans Chair in Educational Research.
In addition to mobile device compatibility, plans are also in the works for web-based versions, as well as new updates to print formats as well.
"We're excited about the potential of these new digital versions. There are quite a few new features that we plan to add including dosage equivalency calculators for benzodiazepines and antipsychotic medications," added Dr Garside. "We won't be quite as restricted to some of the formatting limitations of the printed card, though we want to continue with our focus on only 'need-to-know' content that is efficient at point-of-care."
Neuropsychiatry.ca produces three performance support tools, in the form of laminated cards that are very convenient to carry:
A Psychopharmacology Guide, with overviews of all of the major psychiatric drug classes including antidepressants, mood stabilizers, antipsychotics, benzodiazepines and psychostimulants. The card outlines key facts such as dose, half-life, initial starting dose, usual treatment dose, and important side effects. It also includes information on potentially lethal drug interactions, and up-to-date monitoring recommendations.
Psychiatry Drug-Related Emergencies, perfect for the Emergency Department setting. This card outlines the clinical manifestations of psychotropic drug toxicities and withdrawal syndromes, as well as their management.
The Neuropsychiatry Exam Card brings together useful bedside psychiatric information including the components of the Mental Status Exam and suicide risk assessment and evaluation. In addition, the full neurological exam is provided along with other assessment tools such as the Glasgow Coma Scale, aphasia assessment, and pupil gauge.
The pair also intend to update the website, and make some of the tools available in web-based formats as well as mobile. Expect some of these new products to be released in the first quarter of 2012.