What Makes Leap Better?

We merge creativity and intuition with the scientific evidence behind online training. We just make it look like magic.

Our development process is grounded in the principles of effective instructional design. We've designed and built hundreds of e-learning modules.

Our team, our partners. Designers, developers, researchers...our people make the difference. We work with experts to ensure quality at every turn.
Portfolio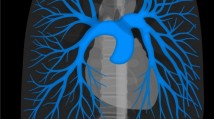 Innovative and aesthetically beautiful, this new book blends the art and science ...
What People Are Saying
The quality of the Leap Learning team and their work is tremendous! But even more remarkable is the impact of their online course on our bottom line – our employees have never responded to e-learning like this before, and the training has improved performance enormously.
– Anonymous